Administrators can set up a General Trigger so that if a sync with an external MIS/SIS does not complete successfully, an email can be sent to any address informing a specific staff member so they can fix the issue. This means there will be minimal disruption to your data syncing to and/or from Operoo*, as the staff member responsible for the sync can get the issue resolved, and get your sync back running successfully quicker.
To set up your Trigger, please navigate to Settings, then click on Manage General Triggers.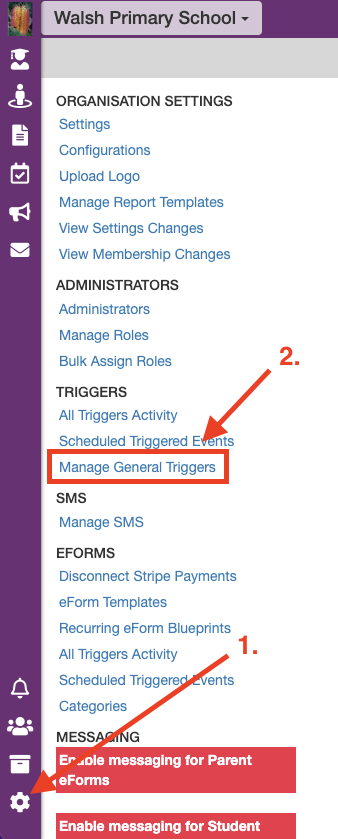 From there, make the following selections;
- Choose a rule, select Integration Sync Failure
- Choose action to execute, select Send an email
- Choose sub action to execute select, select Send an email to any address
Then, complete the remaining fields (To, Subject and Body) before clicking Create new trigger.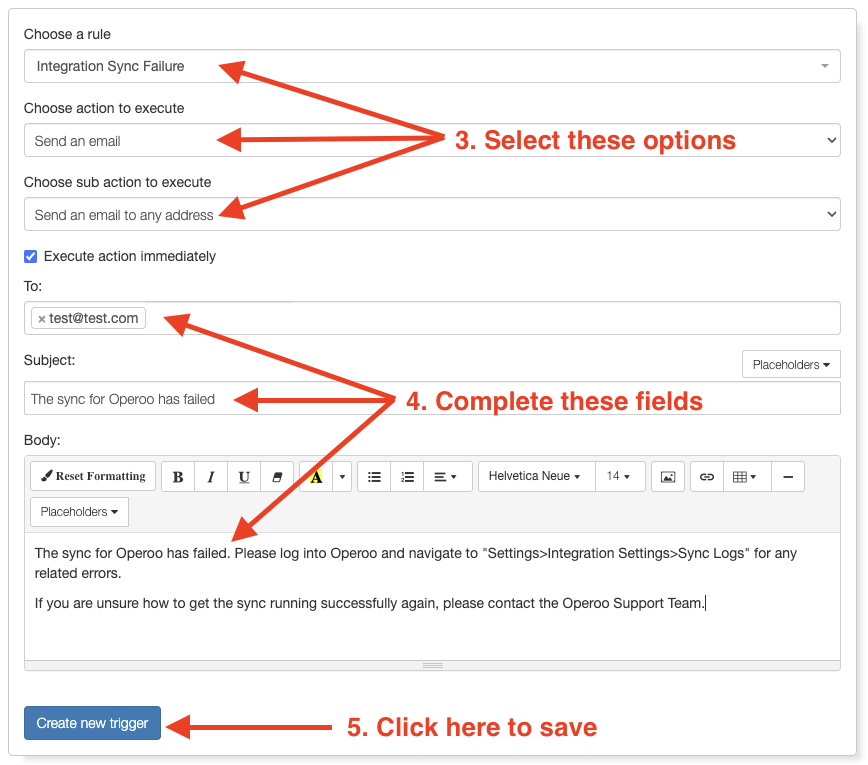 Once your Trigger has been saved, it will show at the top of your screen, and you can view, edit, delete or see the Trigger activities by clicking on the relevant icon.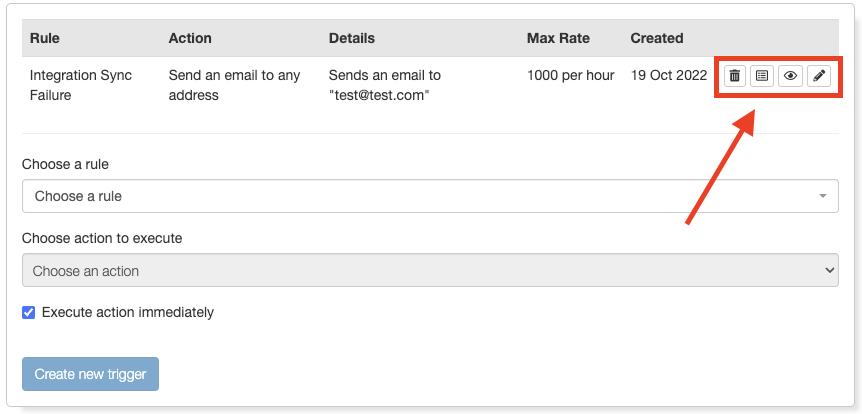 *There is only a 2-way sync offered with SIMS SyncMonkey. With all other integrations, the data syncs to Operoo only.
Please note: Operoo will no longer support new versions of SIMS after July 31, 2023. Specifically, this will end support for the integration between Operoo and SIMS. If you are using the 2-way SyncMonkey integration, please contact the Support Team who will help and guide you through migrating your integration from SyncMonkey to Wonde.
Related articles: